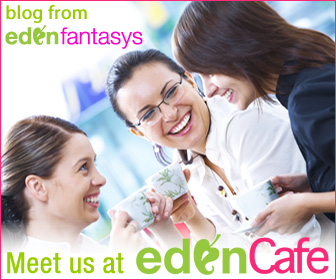 Have you heard about the program offered by
Eden Fantasys for bloggers
? You can work with Eden Fantasys in many ways to earn money and products. Choose to advertise on your sidebar, review products on a monthly basis, or on an affiliate basis.
Their qualifications are simple: update regularly on a blog that is at least 3 months old and they want to talk to you. Very few companies are so open about their requirements.
Hope you
check their site out
and give it a thought!